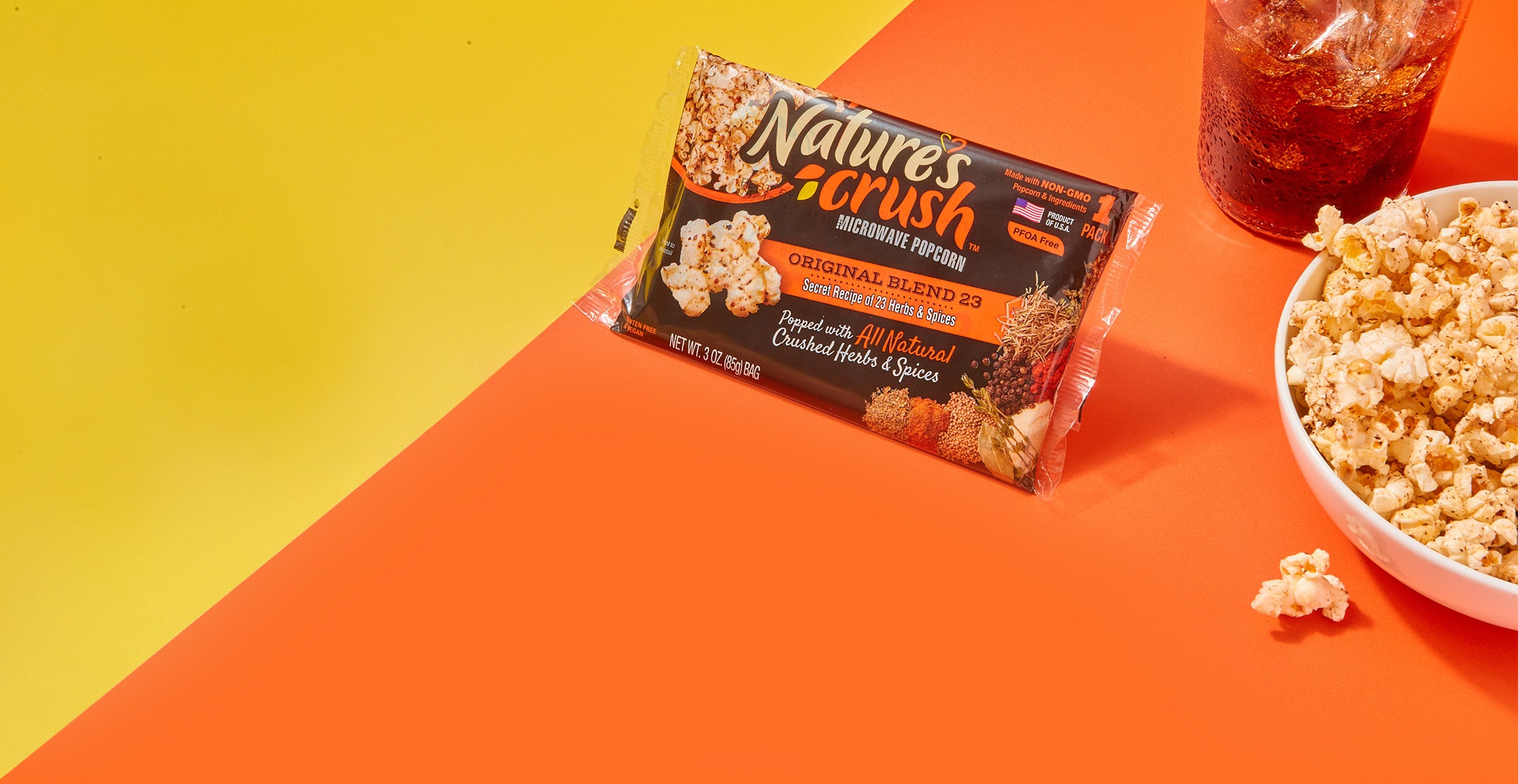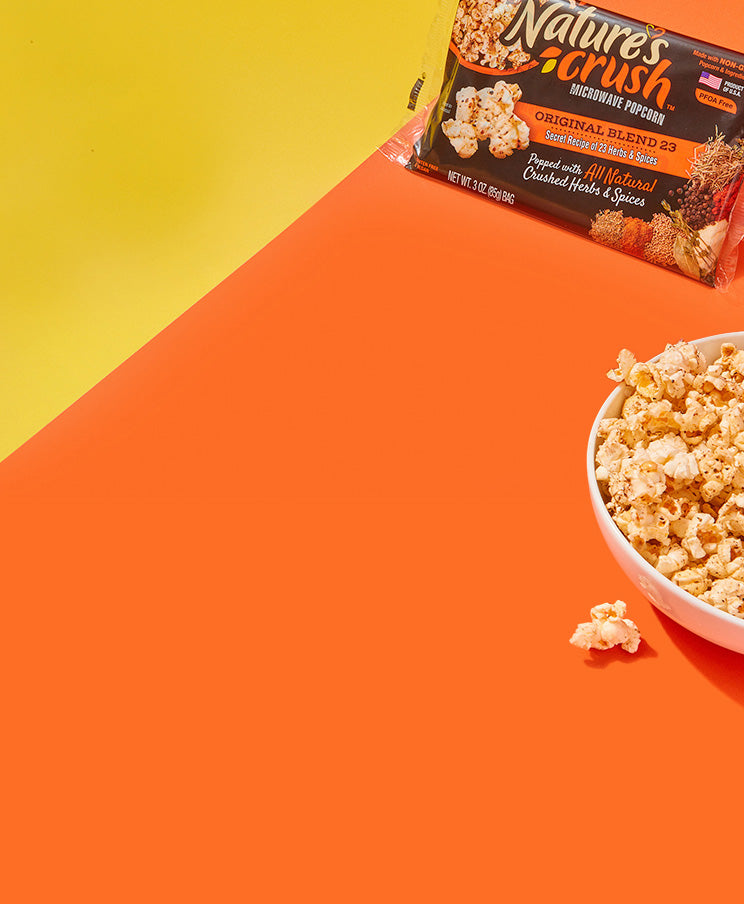 SHAKIN' UP MICROWAVE POPCORN
CHILI LIME SEA SALT
TEX MEX
Our approach to really spice up the microwave popcorn offering comes at the delicious consequence of a citrusy, salty blend that gives enough spice to make the ultimate companion to your favorite beverage.
Shop Now
SECRET RECIPE OF 23 HERBS & SPICES
ORIGINAL BLEND 23
Influenced by our family's original stovetop popcorn recipe, the Original 23 blend brings the rustic Italian flavor that popcorn has been yearning for.
Shop Now
LEMON PEPPER GARLIC
LIGHT & ZESTY
Just like the song, the Light & Zesty blend brings a little bit of this and a little bit of that with its powerful punch of lemon and its savory garlic aroma.
Shop Now
FROM OUR FAM TO YOURS
Nature's Crush is inspired by our Italian grandmother's stove-top popcorn, always the neighborhood favorite whenever she made it! Like many homemade popcorns, this time-honored tradition of adding a personal touch to "spice things up" (hello, all you hot sauce lovers!), Nature's Crush recognized this practice and "cracked the code" for a revolutionary new microwave popcorn.
The Reviews Are In...
I love popcorn
★★★★★
I love popcorn. This is by far the most delicious popcorn I've ever eaten!
-Lisa P.
The best microwave popcorn
★★★★★
Nature's Crush is by far the best microwave popcorn...All the flavors are excellent! And I never burned a batch, just listen to when the popping slows down.
-Ken B.
Really liked the flavor
★★★★★
I really liked the flavor of this. I like that all I had to do was pop it in the microwave and it was already flavored. I didn't have to add anything to it.
-Jane Smith